HEIDENHAIN PART COUNTER DATA | NEWS
TOP
As you may know Heidenhain controllers by design have no built in part counter. However, the most recent CNCnetPDM device driver for Heidenhain TNC and iTNC devices now allows you to automatically acquire part counter data without any user intervention required at the machine.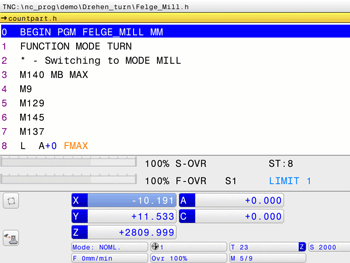 FIG 1: Workpiece counter output (TNC 640)
The technique can be setup in a few steps and works reliable for older TNC 426, 430 and newer iTNC 530, TNC 320, 620 and 640 controllers.
SETUP
On Friday June 11, 2021 we released instructions on setup and reading of Heidenhain workpiece counters with CNCnetPDM:
https://www.inventcom.net/support/heidenhain/read-part-counters
DEVICE DRIVER
The newest device driver that supports part counting can be found here:
https://www.inventcom.net/support/heidenhain/tnc-device-driver
Please contact us if you have any questions!
Privacy notice
This website uses cookies. By continuing to use it you agree to our privacy policy.