ABOUT US | INFORMATION
TOP
MISSION | CUSTOMERS | MILESTONES | ACTIVITY FIELDS | RANGE OF PRODUCTS | SERVICE
MISSION
Aim of our activity is the development of solutions that allow seamless integration of diverse technical devices with superordinated software systems and standards by using a single, unique abstraction layer.
CUSTOMERS & USERS
Selected globally known companies that trust in our work.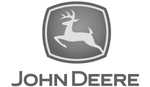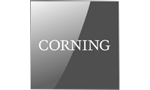 MILESTONES
| | | |
| --- | --- | --- |
| | 1990 | Foundation |
| | 1991 | Development, patent application and market launch of ProTerm an universal machine operator panel for and together with MERCEDES BENZ AG. |
| | 1993 | Development and patent application of a communication protocol for noise free data transmission to LCD displays in motor vehicles (based on optical signals). |
| | 1994 | Implementation of automation solutions as service provider for SIEMENS AG Germany and Austria. |
| | 1995 | Development and market launch of CNCnet DNC. Enables replacement of expensive hardware devices for data transmission between Computer Numerical Controlled (CNC) machines and PCs by software. |
| | 1999 | Development and market launch of CNCnetPDM. Allows data acquisition from technical devices via standard networks and intermediate Programmable Logic Controllers (PLC). |
| | 2000 | National and European patent application for CNCnet DNC and CNCnetPDM. |
| | 2004 | Issuing of national patents for CNCnet DNC and CNCnetPDM. |
| | 2005 | Extension of CNCnetPDM to allow recording, documentation and evaluation of environment relevant data in the municipal area. |
| | 2007 | Market launch of CNCnetPDM for environmental monitoring over wide area networks (WAN). Measurement and analytics about environmental pollution. |
| | 2008 | Grant of European patents for CNCnet DNC and CNCnetPDM. |
| | 2009 | Cooperation with the Open Invention Network (OIN) Durham, NC. Scientific publications, research and development activities with and for OIN. |
| | 2011 | US market entry. Implementation of CNCnetPDM and Oracle Manufacturing Operation Center (MOC) at one of the top 500 fastest growing manufacturing companies in the US. |
| | 2013 | Addition of configurable device drivers for manufacturing machines with Fanuc, Siemens Sinumerik and Mitsubishi controllers to CNCnetPDM. |
| | 2014 | Support of fully PC controlled manufacturing equipment added to CNCnetPDM. Presentation of CNCnetPDM at the Oracle Value Chain Summit in San Jose (CA) as part of Oracle's 'Analytics Driven Manufacturing' concept. |
| | 2017 | CNCnetPDM supports reading and writing of data from/to machines with Heidenhain controllers. |
| | 2018 | Market entry in South Korea. LG Electronics & Hyundai Heavy Industries start monitoring their manufacturing equipment with CNCnetPDM. |
| | 2018 | inventcom gets a member of the MTConnect Institute. Addition of MTConnect Adapter functionality to any device connected to CNCnetPDM. Support for MySQL - MariaDB databases added. |
| | 2019 | CNCnetPDM supports data aquisition from MTConnect enabled machines. |
| | 2020 | Fully OPC UA compliant Server module added to CNCnetPDM. Allows OPC UA output from any device connected to CNCnetPDM. |
| | 2021 | Addition of an universal driver for Programmable Logic Controllers (PLC) and Modbus compatible devices to CNCnetPDM. Data acquisition capabilities for Mazak and Okuma machines added. |
| | 2022 | CNCnetPDM allows data acquisition from Haas CNC machines and addition of MTConnect and OPC UA functionality to these devices. |
PRODUCTS & SERVICES ACTIVITY FIELDS
We develop solutions that allow network connection of devices that are "not compatible to EDP" and their supervision and control by enterprise systems for ERP. The spectrum reaches from simple electrical signaling transmitters (switch ...) and actors (relays ...) up to CNC controls and PLC's of all well-known manufacturers.
RANGE OF PRODUCTS
CNCnetPDM
Enables to automatically acquire machine- process- and quality data from a wide range of technical devices in near real time, transform this information into homogenous, comparable data packets and analyze it with existing MES, ERP or IT solutions. It also allows to control equipment by it's ability to translate standardized data input into commands understandable by the specific device.
On the machine-side CNCnetPDM provides connectivity to controllers of all well-known manufacturers.
CNCnetPDM works with configurable device drivers that can be easily adapted.
Collection of data is performed by using the existent communication interface of the machine. Additional hardware or changes of the controller's programming are not required.
On the IT side CNCnetPDM supports solutions that are based on OPC UA, MTConnect or Oracle, Microsoft SQL Server, MySQL and MariaDB databases.
BENEFITS FOR MANUFACTURING COMPANIES
CNCnetPDM helps with enforcement of measures to increase transparency, efficiency and productivity of the shop floor by delivering economically and technically relevant information of machinery in a standardized, comparable form to enterprise information systems. This includes:
Machine-states, part counts, work-orders, quality and process data.
In the background this data is automatically transmitted to IT systems and allows analyses of
Run-time, effective production time, setup-, idle- and downtime of the machines per time period or work order.
Produced quantity, cycle time and various process parameters like spindle-speed. Information about tool usage can be collected and analyzed as well.
CNCnetPDM also delivers, almost in real time, an overview of the actual state of all connected devices.
In addition to the determination of the effective costs of work-orders or a parts CNCnetPDM also collects all necessary data to identify cost drivers like excessive tool wear or unscheduled downtimes.
BENEFITS FOR MES - ERP PRODUCERS & VENDORS
By using CNCnetPDM IT Professionals are able to deliver the solution desired by their customer without the need to occupy themself with machine controllers or development of interfaces to multiple machine-manufacturer specific solutions.
CNCnetPDM delivers the data needed for an IT solution in a homogenous form independent from the connected type of machine, IT Professionals can fully focus on their core competencies.
Due to the facts that CNCnetPDM itself is no MES or ERP program, operates in the background and only bridges the gap between shop floor production resources and an IT solution it doesn't compete with the vendors product.
CNCnetPDM delivers its data to a clearly defined interface.
If needed inventcom can carry out all tasks, from connecting the machinery to delivering all data to a defined interface for specific projects.
BENEFITS FOR MACHINE- & CONTROLLER MANUFACTURERS
With CNCnetPDM the end user is able to connect the equipment delivered by a machine vendor to his existing MES, ERP or IT solution without the need to add additional hardware or pull cables through the machine.
The programming of the machine's controller doesn't have to be modified
CNCnetPDM doesn't access internal components of a machine such as the PLC with non-certified third party software drivers, the product remains unmodified as delivered to and accepted by the customer.
Hence, discussions about maintenance and warranty can be avoided in advance.
With CNCnetPDM machine manufacturers and vendors can offer seamless integration of their device with existing MES, ERP or IT solutions and deliver significant added value.
SERVICE
Pre- and after sales service for our products and solutions is carried out directly from our office. A comprehensive hotline service in addition with teleservice over wide area networks (WAN) is also offered.
Privacy notice
This website uses cookies. By continuing to use it you agree to our privacy policy.